Last week I spent a few days in snowy Montpelier as author/illustrator in residence at Vermont College of Fine Arts  in their Master of Fine Arts in Writing for Children & Young Adults program. It is a low residency program where students meet for ten days of workshops and lectures and then spend six months working on independent study projects for the rest of the semester. Many writers there have already published books but are looking to learn more about their craft.
My first day there, I was asked to do a public reading and chose to read two picture book manuscripts that I have written, one that has a publishing home, and the other, a story that I will be shopping this year. I have only shared my writing with a handful of people – my agent, a couple of authors, but mostly my other author/illustrator friends. Both of the stories were extremely well received. My audience roared with laughter in all the right places, and participated wonderfully in call and response.
Next, I spent the morning workshopping ideas with a group of picture book authors. We talked about commonly recurring themes in picture books, and then generated two ideas based on each theme. To ease the pain of being asked to write off the cuff so early in the morning, we played a round of "Fortunately/Unfortunately" based on the book by Remy Charlip. A few of the writers came from a theater background and knew the exercise from that experience. After a few rounds, we were left with about 15 to 20 minutes to finish developing ideas. At the end, students read their pitches aloud. The most interesting thing that was revealed in this exercise is that the most interesting ideas are the ones that students plan on discarding and weren't working so hard for.
For homework, students could either develop one of their ideas into a manuscript or take a fairy tale and reimagine it in their own telling.


Later that day, I gave an informal/formal talk to students about my journey as an illustrator. I spoke very frankly about my experiences in working behind the scenes in publishing as a designer and design intern, issues surrounding diversity in the business, and my overall disdain for picture books about slavery. At the end of the talk there were tons of follow up questions, from how I make aesthetic decisions, negotiating my ideas and creative choices when working collaboratively with editors, to how a parent can help nurture their own budding artists at home. I couldn't get to everyone's questions, but chatted during more informal spaces for the next couple of days.
The next day, I met again with my group of writers and heard their stories. Many wanted to punch me in the face for making them write a manuscript overnight, but I hope that they were pleasantly pleased at how much they were able to accomplish in such a short time. My goal for each writer wasn't to get a polished story out them, but have them generate ideas quickly and think visually alongside their writing. For example, one story was about a group of wolves going to party. The author had written about five lines describing the wolves walking to the party, and other animals getting ready to receive them. All of that information could be shown in the front matter with illustrations and the author could start the book with the wolves being invited inside. We looked at the mechanics of the book itself an how an illustrator uses the endpages, title pages, and copyright and dedication page for storytelling before even getting to the author's text.
Another writer told us a modern story based on the twelve dancing princesses. Her realization was that the story was a bit too  dark for young readers and too long. For that, I suggested exploring a different form altogether. What if the story was a collection of remixed tales in a graphic novel form? If your story isn't working as a picture book for a certain age group, you should consider your audience and edit accordingly, but know that sometimes changing your audience and/or format can be the key to fleshing out an interesting story.
I also shared thoughts about trim size and how it affects storytelling; writing with repetition and rhyme and the use of page turn; along with ideas about how I use page design in my storytelling.
Lastly, I discussed style and voice in storytelling and how as much a writers have a unique voice, so does an illustrator. An editor will choose an illustrator based on his/her visual style. A book illustrated by me would have a completely different look or feeling than if it were illustrated by a different artist. My job as an artist is also to be objective about the stories that I take on. I have learned through experience that if a story isn't a right fit for my aesthetic sensibilities, I have to turn it down. As an writer, if you story is turned down by the illustrator of your dreams, you shouldn't take it personally. Your editor should be well versed enough with working illustrators that they can find the right visual voice for your book.
Our last exercise was to take an object that they brought along with them and write about it based on five different points of view…from above, from below, inside out, etc. Again, we only had about 15 minutes to jot down a few thoughts. After being called a bit by one of the writers, I wrote (a super rough sketch) about my black gloves that sat on the table:
From the window, the gloves were a tiny sliver of black inside her hands. She spun around quickly, dropping them onto the floor. She had to run quickly…grabbing one but leaving the other behind.

On the train, she could envision the roses embroidered on the cuff, and the way that the five fingers glimmered at the seam with silver thread. It became smaller and smaller in her mind as the train pulled away from the station.

The tag on the inside had her name written on it in cursive. Mom taught her how to write in cursive earlier that year. Her name was scripted in red like the embroidered roses. Emily Jackson. They were the nicest gift her father had given her. Fur lined the inside and tickled her fingers when she wore them.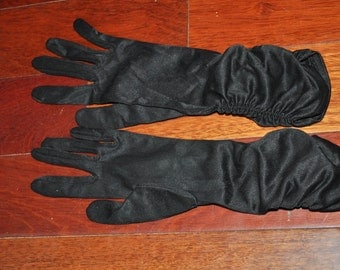 It was fun coming up with this brief sketch, and as I wrote, establishing a relationship between a main character and an object so that the story developed around the character peripherally. This is also how I wrote one of the manuscripts that I shared my first night there. Writing peripherally helps take the pressure off of developing a story through the main character. It helps me build a frame. The details are added later.
I actually give my illustration students this assignment as well, though instead of writing they must illustrate an object from multiple point of views and connect them as a series or narrative. It was fun to see this assignment from a creative writing standpoint.
One question that came up a few times was, "How do illustrators feel about author's notes within the manuscript?". In general, we hate them. Only because in the hands of novice writers they tend to be director's notes on details that we like to come up with on our own. In the case of manuscripts where text and image must work together to create a complete story, I think it's perfectly fine to share a a few notes with the editor and illustrator so that we are all telling the same story. If a story includes a twist at the end that would not be evident in the text alone, yes! as an illustrator I would need to know what the author is thinking before I start sketches.
What a lot to accomplish in three days! Kudos to the students who took my workshop. I hope they found the exercises valuable. I gained a lot from being there as well. I am now reading Gloria Steinam's  book, MY LIFE ON THE ROAD, recommended to me by a writer at VCFA. Listening to other faculty readings and meeting so many wonderful writers was powerful and energizing. I was invited to join a local writing group here in beautiful Baltimore, which would be super helpful. I enjoy writing, but never carve out enough time to do it. Workshops and conferences are a phenomenal way to continue stoking those creative fires.
Many thanks to Mary Quattlebaum for inviting me and all of the faculty and staff at VCFA. Thanks to students for sharing an introduction, a dance, a laugh, or an anecdote with me and for making me feel so welcome. I look forward to seeing everyone's stories out in the world!