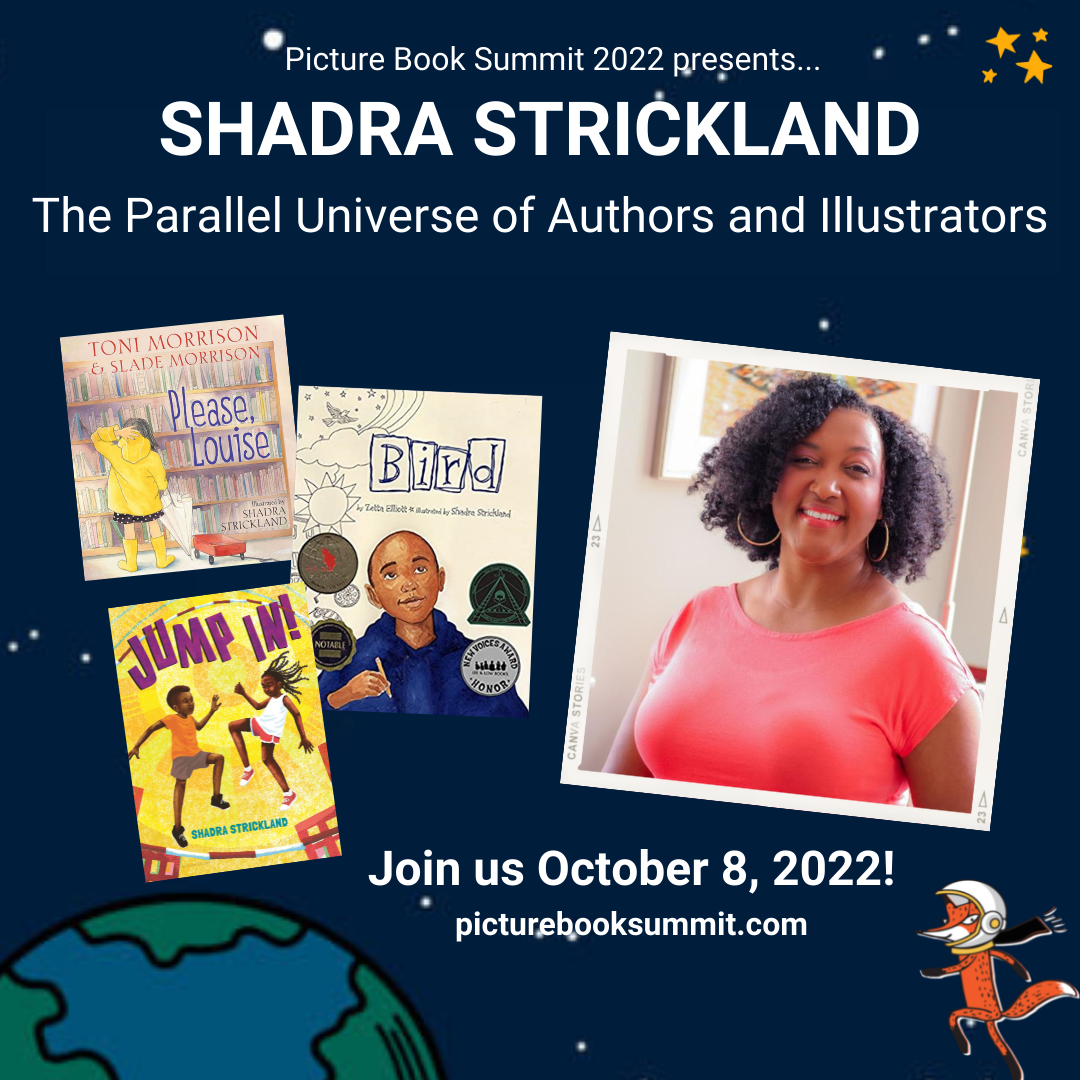 What does it mean to "leave room for the illustrator?" What tools can writers use to think visually while writing? Likewise, how can illustrators pull words from their images? Author/Illustrator and Agent* Shadra Strickland shares how to get at the heart of your story by making sure both the text and the illustrations do an equal job in the storytelling—for both authors-only and author-illustrators.
Come hear about the hottest forthcoming titles for children, tweens, and teens, from nonfiction and romance to picture books and graphic novels. You can also visit the virtual exhibit hall to network with leading publishers, enjoy intimate author chats, and download digital galleys and other free resources.
EVENT HOURS: 9:00 AM – 6:00 PM ET
The Covington branch of the Kenton County Library will host panels from the groundbreaking 2018 Miami University Art Museum exhibition Telling A People's Story: African American Children's Illustrated Literature, Sept. 10-Oct. 8.
In the Katonah Museum of Art's Spot Gallery and Learning Center, A Sense of Community: Celebrating Jerry Pinkney's Legacy explores Pinkney's role as a mentor to, and model for, artists and illustrators of color.
Imprinted: Illustrating Race examines the role of published images in shaping attitudes toward race and culture. Over 300 artworks and objects on view of widely circulated illustrated imagery will be on view, produced from the late eighteenth century to today, which have an impact on public perception about race in the United States. The exhibition will explore stereotypical racial representations that have been imprinted upon us through the mass publication of images. It culminates with the creative accomplishments of contemporary artists and publishers who have shifted the cultural narrative through the creation of positive, inclusive imagery emphasizing full agency and equity for all.