School finally ended. I took a week off to empty my brain of all things MICA and am now ready to wrap up this book. My plan was to finish et the end of the semester, but like a few of my students, I fell shy of my original goal by about three pieces. Those that follow me on facebook know how excited I get about my students and their work. My Advanced Book Illustration class ended with a bang with their end of semester reading to students at the Enoch Pratt Library. What a treat! You can see a few pics from that day on the MICA blog.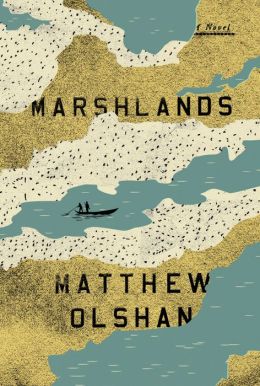 Since school ended, I read Matthew David Olshan's "Marshlands", an allegory of the excesses of empire. I liked the story and felt that Matthew did a wonderful job of painting the portrait of life in the desert marshes. I did feel that there was an emotional distance from some of the horrible punishments inflicted upon the inhabitants of the land. Some of the described tortures hit hard, but there was still a calmness in the reporting. I wondered after I read it, if that was the reason I was able to read it so quickly. I never needed any distance from the story, and with the backward story structure, my interest was held throughout. 
The structure was a little disorienting at first. While reading it, I was lost and knew that the experience of reading it would be akin to assembling a jigsaw puzzle…which bothered me a little at first, but again, the visuals of the story wer
e so rich that it stayed with me. I do enjoy stories that make you wait for answers later. I don't enjoy being spoon fed details from beginning to end.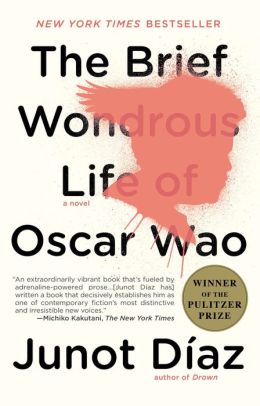 I am now finishing "The Brief and Wondrous Life of Oscar Wao" by Junot Diaz. It is mesmerizing, but pretty taxing. In contrast to Olshan's calm and matter-of-fact telling of Marshlands, Diaz's storytelling is full of colorful language, historical footnotes (still told in a conversational tone) and current cultural references that crack me up, but also wear me out. It's a sad sad story of one Dominican family and how they came to continue their lineage in the US showing us what it meant to live in the time of Trujillo and how long-lasting and far-reaching his dictatorship was. Diaz intersperses the story with Spanish phrases (that make me wish I paid more attention in Spanish during high school). Fortunately, my Spanish is decent enough that I can keep up without having to translate too much, and most of the phrases are easily understood in the context.
Next up, I will read "This One Summer" by Mariko Tamaki and Jillian Tamaki. I plan to digest some NK Jemisin and Danzy Senna on the recommendation of Deb Taylor. I also want to reread "The Summer Prince", another story that had me disoriented at the beginning, but which I fell in love with completely by the end.
As for my own books, well, I am finishing one project and then beginning another, both written by other authors. After that I will begin work on my first story where I am author and illustrator. This summer, alongside my making and reading, I will write as well. No ideas are bursting forth at the moment, but my mind is too focused on current projects to allow any other story ideas to bubble up. I am sure that once I finish this book, my mind will relax a bit.
Oh! I do plan to get out and about in July. I will head to Maine with my mom and Deb Taylor to visit Ashley Bryan and The Ashley Bryan Center in the first week of July and after that, I will head to Seoul to visit with Taeeun and work on sketches for the next book. So, big plans ahead.
What are you reading this summer?