My wonderful art director over at Simon & Schuster, Laurent Linn, sent me the jacket mechs from our upcoming release, Please, Louise (written by Toni Morrison). Over the course of my short career, I have learned that deciding on cover art and design is never solely up to the artist. Jacket art is usually agreed upon by the editorial team and sales/marketing team. Artists are also asked to address cover art while final art is in completion (this is a personal grievance of mine). Mostly, my art directors have asked to see cover sketches and ideas towards the end of the book. I prefer this because once I'm focused on interior finishes, it is hard for me to switch gears and think about anything else.
Most artists are a bit dramatic…a tad diva-esque, and maybe slightly egotistical when it comes to their ideas. I am a crazy mixture of "of course I'm right, I'm a gangsta" and "…wait, I know nothing! You decide." when it comes to my work. One of the most frustrating things that ever happens to me is when I get to the "of course I'm right" stage on an idea that took hours to conceptualize and I hear that marketing and sales chimes in and says, "it isn't (awesome, great, wonderful, perfect, marketable, etc.) enough. As an artist, I can certainly admit that I am a bit of a snob when it comes to non-artists telling me what to do with my work—my mother was kicked out of my studio many a day for offering her loving constructive criticism after a long day of paint, sweat, and tears—and at times I have felt 100% vindicated when I have given people what they want only to have them come back to say they would use my original idea ("of course I'm right").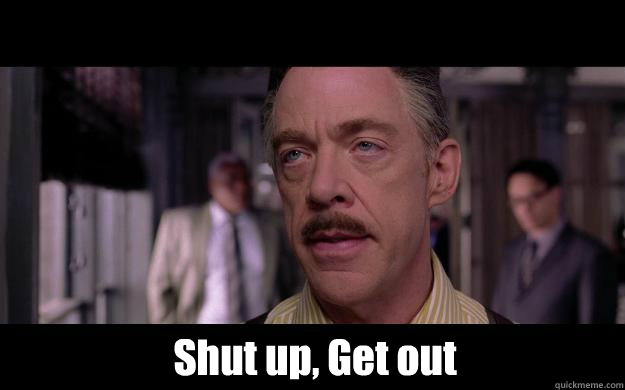 Well, today, I was totally shocked and amazed by the marketing team over at Simon and Schuster. Laurent sent me two mechs, one using cover art we cooked up together with Paula Wiseman, and another mech using a piece of interior art that marketing suggested. I can't show you the two covers now, but let me just say, the S&S team knocked it out of the park! I am now a convert that yes, you can judge a book by its cover and the one that will be displayed on shelves will make you want to take the book home with you. I promise.
So, kudos to salespeople and marketeers! And cheers to teamwork! Please, Louise is the most collaborative book I have been a part of. I can't wait to share it with the world.
For more hilarious book publishing memes, head on over to Designer In Publishing.
It's funny because it's true.
And for my life in Bitstrips, head on over to my facebook page and say hi.