Over the summer I was asked to illustrate the cover of award winning author, Jewell Parker Rhodes' latest book, Ghost Boys, here is a synopsis of the story:
Twelve-year-old Jerome is shot by a police officer who mistakes his toy gun for a real threat. As a ghost, he observes the devastation that's been unleashed on his family and community in the wake of what they see as an unjust and brutal killing.

Soon Jerome meets another ghost: Emmett Till, a boy from a very different time but similar circumstances. Emmett helps Jerome process what has happened, on a journey towards recognizing how historical racism may have led to the events that ended his life. Jerome also meets Sarah, the daughter of the police officer, who grapples with her father's actions.
Initially I was given design comps of what they were thinking for the cover. Usually I am asked to read the story and come up with ideas on my own, but in this case, the design team already had a strong vision of what the cover might be.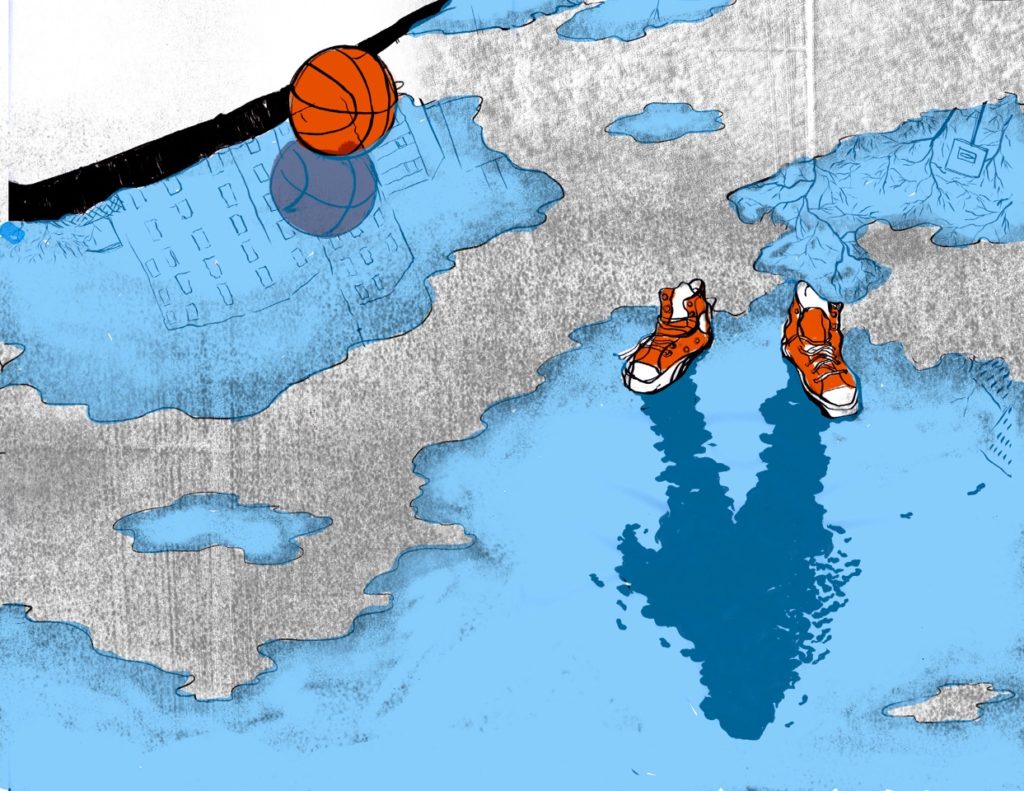 I loooved the first idea, but marketing wanted to push the second. Our final cover ended up being a flat horizon  and streetlights with Jerome's hands stretched out in surprise. There were also a few interior drawings that were edited out. The author felt that it would be best to let the reader build their own characters instead of being influenced by artist interpretation. I agreed with that. It was difficult for me to to draw one specific character for Jerome.

After putting the cover to bed, my art director came back to say that marketing felt the cover was too dark and didn't engage the reader. They wanted to go in a different direction showing a cropped portrait of the main character. I gave them what they asked for and tried sneaking in one other idea based on one of the interior drawings that we didn't use.
In the end the final cover for Ghost Boys is below. The texture has been removed and the portrait is brighter and more prominent. I think the cover is striking. Many thanks to the team over at Little Brown for this fantastic opportunity.
Publication Date: April 17, 2018