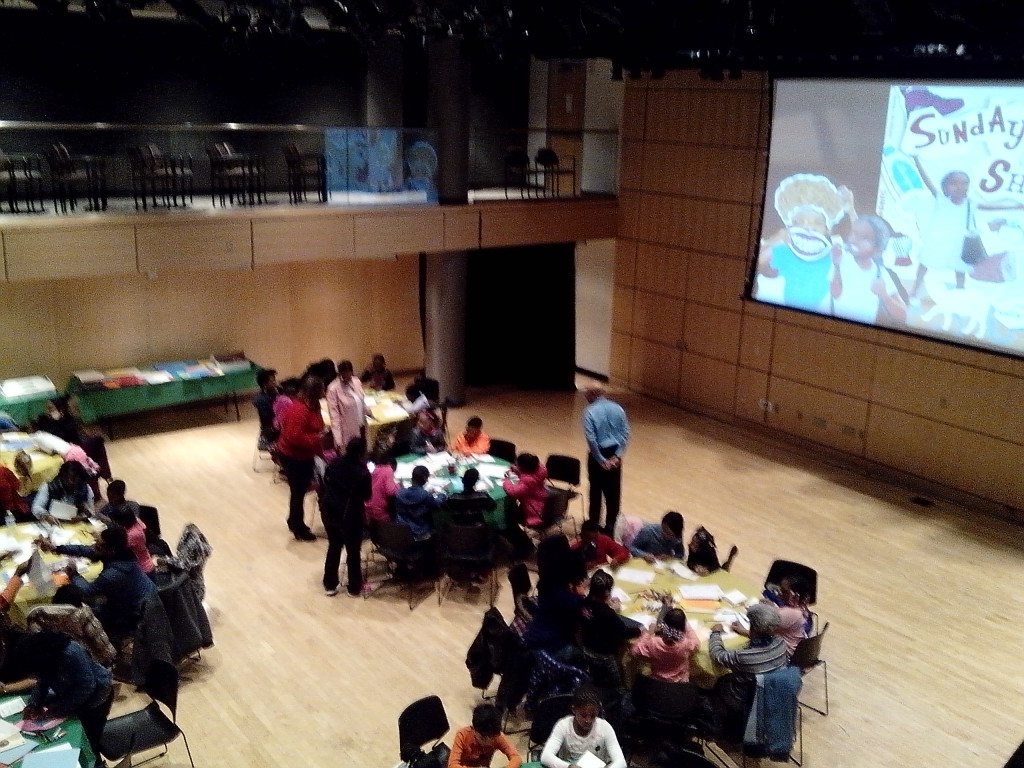 On Saturday I conducted a free bookmaking workshop for the Reginald F. Lewis Museum's Saturday's Child series. Families came from Washington DC, Baltimore County, and Baltimore City to learn how to make picture books. After a brief chat about my work and what I do as an illustrator, I led families through a quick accordion book making demo (similar to the one on my youtube channel). We had over 100 RSVPs for the event and it was a joy to see so many families come out to help their children make books!


We talked about how to tell stories and different ways to order images. The next time I conduct one of these workshops, I will talk more about how to design across a spread and use frames to break up the pacing of a story. Many kids were able to do this intuitively after looking though some of my books that were placed around on the work tables.


After students made their books, some volunteered to come up to the mic and read their books aloud. A few who didn't get to read at the mic shared their books more quietly with me. At the end, many of the families who made books with me came up to purchase books for their home libraries.


It was a wonderful afternoon overall, but the highlight of my experience had to be reading one of the books while the author (of about 4 years) literally jumped up and down excitedly next to me….and hugs, spontaneous kid hugs are probably the best. It was a great day for Baltimore City. Creativity is alive and well. Many thanks to Terry Taylor and all of the volunteers for hosting such a fantastic event!